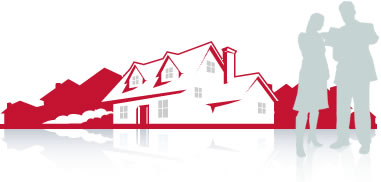 SELLER SERVICES – The Kapstadt Experience

We customize a detailed marketing plan which incorporates various strategies to market your property most effectively. This will include specific details of the local market, property prices and a Comparable Marketing Analysis (CMA) upon a thorough inspection of the property. We will advise on the likely marketing value of the property and help in setting a realistic marketing price. This is done by comparing the prices of recently sold properties in the area as well as the asking prices of similar homes for sale in the area. The seller should discuss the strong selling features, the advantages and disadvantages of the property's location and the current condition of the property. All latent and patent defects have to be disclosed, i.e. leaking roofs, cracked walls, rising damp.

For us at Kapstadt International Properties the three most important factors in selling a house are location, condition, and price. If it is priced correctly, the most crucial thing you can then accomplish is to make the preparation of your house for sale better than any of your competition. Even if you have been extremely conscientious in the maintenance of your home during the time that you have owned it, putting it on the market requires taking the next step, which is to check every aspect of your house, repairing, freshening, or changing whatever necessary. If you need major improvements or renovations to your house, do those before you put it on the market.

Our advertising strategy includes taking superior images to best portray our properties on the web and print media. We us a professional photographer and incredible care goes into styling each home. These images also appear on informative brochures that are used when meeting clients. We have a phenomenal client database who subscribe to our highly informative and personalized bi-monthly electronic newsletter which provides them with the new listings as they come on the market. Our print media includes the Cape Property Guide in the Weekend Argus and the Property Junction property supplement in the Sunday Times. We also regularly contribute to the Property pages of the Conde Naste House & Garden. We fully harness the power of the internet to its optimal advantage. All our listings are showcased on our website as well as Property24; Private Property; Property Genie; Gravity; IOL; Property Junction and many others. We have regular show houses on Sundays and our For Sale and Sold boards are prominently displayed in the area.

We pre-qualify ALL our clients before showing them any of our listings and we provide sellers with regular progress reports and advise and present all offers to purchase promptly. After a sale, we constantly monitor the progress of the sale until its successful completion.

So, why should you list with Kapstadt?

We have sold the most extraordinary properties in the City Bowl at the highest prices achieved by far. Many clients of ours prefer to work with us due to our discreet nature and excellent reputation. We consistently have a significant share at the top end of the market and we believe that this is the result of our knowledge and love for the City Bowl, and our well-earned reputation for always having the best properties. We're thankful to our local, national and international network of clients - buyers and sellers alike - for their generous support.
We love what we do and all have an absolute passion for finding our clients that special property they can call "home". Our passion and commitment to people and properties is reflected in our slogan, "House Home Heart".
Our company has been operating for over 20 years, but collectively we have worked in the City Bowl area for almost 70 years. We are closely involved in our community, know our schools and service providers and are able to offer newcomers a turn-key experience.

Besides the internet, the primary target market can be found within our very own client base worldwide, who pass on and refer any property they see as an opportunity in our "Latest from Kapstadt" newsletter. Most of our buyers are referred to us through our network built up over 20 years. The City Bowl is an Old School Tie area – the people living here know how special it is and they trust us with their and their friends and family's requirements. Pricing is most important as buyers do their homework and buy by comparison.

Benefits of a Sole Mandate

A sole Mandate is almost like a marriage – total trust and commitment and that is what we offer and expect from our clients in return. Most of our properties are for sale on a Sole Mandate basis. We have very close relationships with our sellers, some known to us for many years. They love our innovative ways and superior marketing strategy, implementation thereof and delivering the goods. We are known for our excellent negotiating skills and our clients are most comfortable with our kind manner and respectful way. We have an open and generous policy where we welcome other agents to bring their qualified buyers to our mandated properties, not to exclude any potential buyers for our sellers.

BUYER SERVICES – The Kapstadt Experience

Buying your own home - Needs and Wants"
Our goal at Kapstadt International Properties is to put the emphasis on finding a house that includes all of your needs and as many of your wants as is practical--yet remains in your budget. Once you have a clearer view of what your house will need to have, the next step, actually looking for a home, will be a great deal easier!
Whether you are a first time home buyer, buying an investment property, or happily stepping into the mortgage market, there are definite processes that will make your home purchase transaction easier. We, at Kapstadt International Properties will happily assist you in this process and endeavour to make your bond application process flow smoothly. At Kapstadt we believe you must pre-plan your purchasing process. The first step in that pre-planning process is to sit down with a professional bond broker and define your home purchasing goals and clarify your financial position.

Some quick steps are:
Know your budget
Define a comfortable bond repayment payment for your lifestyle.
Understand your credit and how this will impact on your bond application
Clear up any credit issues, as necessary, to improve your chances of a successful bond application.
Determine if you need to sell your current home prior to buying and/or closing on the new property; find out what options you have.
Get a fully-approved loan, subject to identifying a property. You can negotiate a purchase contract more effectively when you've demonstrated to the Seller that you are an able and willing buyer.
Request a Comparative Market Analysis (CMA) from Kapstadt International Properties on the home on which you would like to make an offer.
Know how the property in which you're interested compares NUMERICALLY, not just visually, with other homes in the neighbourhood.
Make an offer on the "home of your dreams", and then make sure you have a home inspection, upon approval of your offer, in order to avoid maintenance "surprises" and costs after closing.
Get ready to MOVE!!
FOR LANDLORDS

The Kapstadt Rental Division has a well-established Rental Division and we offer Finders Fee and Managed rental mandates on long term unfurnished and furnished rentals. We offer a varied and exclusive collection of houses and apartments, from charming Victorian cottages, glamorous designer homes and modern penthouses – true to the Kapstadt tradition of unique and distinctive properties only.

We offer an extremely efficient hands-on service and believe that renting out your property is a major commitment. We will guide you through the whole process and help to maximize the return on your property by finding a qualified and reliable tenant. With our excellent knowledge of the local market, rental prices being achieved, comparable properties to rent and the potential demand for them, we are able to determine exactly the current rental value of your property.

Renting out your property is no longer a straight forward matter as it is now subject to the conditions imposed on Landlords by the Rental Housing Act No 50 of 1999 with its severe penalties for non-compliance as well as the Consumer Protection act.

Some of our Managed services include the following:
Marketing and showing of the property to find a suitable Tenant
Confirming the Tenant's suitability/credibility by obtaining financial references and doing a credit check as well as collecting relevant FICA documents
Drawing up of Lease Agreement and ensuring correct signing and administration thereof
Collection of security deposit, first month's rental and all related Lease fees
Investing of Tenant's security deposit
Handover of keys, doing an inspection and completion of an "Inspection List" with the Tenant – copy thereof to the Landlord
Monthly rent collection
Arranging emergency repairs and handling the payments thereof if necessary and authorized by Landlord to do so
Direct rental payment into Landlord's bank account by internet banking
Statements to Landlord
Handling all correspondence between Landlord and Tenant
Handling of the yearly Lease renewal and escalation
Sending the required notices of imminent expiry of the lease, as required by the Consumer Protection Act (if applicable)
Assistance in disputes which may arise between Landlord and Tenant
Final inspection on termination of the Lease and affecting any necessary repairs etc.
Repayment of the security deposit inclusive of interest accrued to Tenant